Who We Are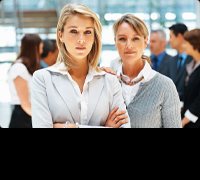 McGowan Corporate Solutions are
independent insurance brokers
for Commercial and Personal clients.
Our clients are situated throughout Britain and own companies engaged in various spheres of business, from the creation of special effects for film and television to the construction of glass atriums for city centre complexes.

We are authorised and regulated by the Financial Conduct Authority, whose Rules can be viewed on their website at www.fca.org.uk Reference number 303927.

Our terms of business document is available to download at the foot of this page or can be viewed here
Why Choose Us
1
Knowledge - We know how businesses operate and what is required to successfully manage their insurance risk.
2
Experience - Insurance is sought only from sound insurers with "A" credit rating.
3
Independant - Our firm is owned 100% by the Partners so you always know who you are dealing with.
4
Trusted - The growth of our business is due almost exclusively to referral by our clients.