Collaboration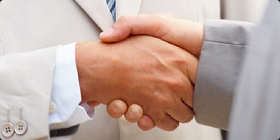 Consider us an extension of your company
It is our aim to become your trusted advisers acting like a non-executive director on a day-to-day basis advising you on a wide range of issues and providing a consultative approach to solving your problems.
What we do...
1
We arrange General Insurance for Corporate Business, SMEs and High Net Worth Clients.
The service we offer includes providing advice on General Insurance which satisfies our clients� requirements, assisting with mid-term policy adjustments and the administration of claims. We keep our clients informed of their statutory workplace obligations and Product and Market developments in order that they may make informed choices on matters which affect their business
We promote Health & Safety, Risk Management and Disaster Recovery Planning in order that our clients may gain from beneficial insurance terms wherever possible.
3
Legislation & Governance
EU directives and legislation are increasing the requirement for good corporate governance within businesses and by individuals. To facilitate a global approach for our clients, McGowan Corporate Solutions have formed strategic relationships with MacKenzie Financial Management (Independent Financial Advisers), Caldwell Penn (Chartered Accountants and Chartered Tax Advisors) and Gardner Thorpe (Solicitors), to complement our offering as an Independent General Insurance Broker.
We are authorised and regulated by the Financial Conduct Authority, whose Rules can be viewed on their website at www.fca.org.uk Reference number 303927